AGL 72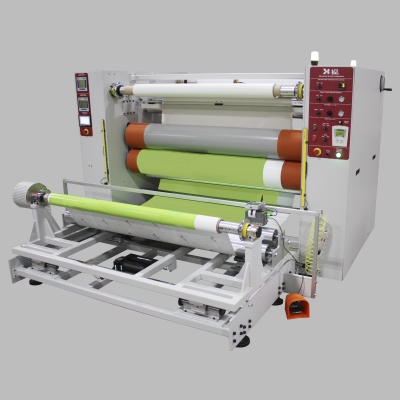 About the AGL 72
This laminator combines the speed, capacity and sensing technology to convert any type of material with maximum productivity, reliability and return on investment. The main feature detailed in this machine is the line guide sensor incorporated into the electronic web guide control systems which positions a printed line on the product web to a point in space in the machine that corresponds to a set of output slitters. This process maximizes the width of printing and overall product output.
Features
Automatic closed loop tension control
Machine speeds of 0 – 100 fpm
Anti-Static removal systems
Roll diameter sensing and taper tension control for rewinds
Internal heat settings for both nip rolls
Nip roll activation and pressure settings
Unwind brake tension
Rewind clutch tension
In-line multiple lane slitting assembly
Pull roll activation and pressure settings
Light curtain safety system
Dual release liner windup of the over-laminating film
Interested in this product? Contact us today to get a quote!