AGL 44 HST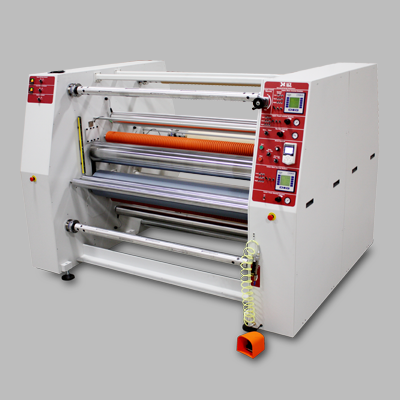 About the AGL 44 HST
The AGL 44 HST Industrial laminator is a multiple shift laminator that combines the speed and capacity to deliver maximum productivity, reliability and return on investment. It features an 4.38 inch diameter steel, rubber covered nip roll assembly concentrically ground and finished yielding less print distortion and wrinkling. The top nip roll features preset heat assist for warming up pressure sensitive over-laminates resulting in a perfectly smooth output.
Features
1 Unwind supply shafts
1 Release liner windup with cantilevered construction.
1 Air lug style air shaft for easy Laminate roll change out.
Auto grip core chucks
Top heated nip roller to 320 degrees Fahrenheit
Aluminum segmented Slat-type infeed table with right and left side infeed guides.
High release silicone rollers - for easy cleaning
Pneumatically controlled film tensioning system
Variable Speed Control 0 to 50 fpm
Interested in this product? Contact us today to get a quote!