AGL 64 HHB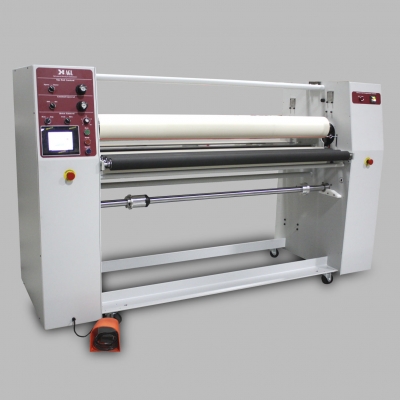 About the AGL 64 HHB
The AGL 64 HHB machine is configured for premasking film to a decorative panel with an automated cutoff system. Some of the innovative features include AGL's legendary heated nip roll design and a touch screen control panel.
Features
Cantilevered unwind station
Heated bottom laminating roll
Durable Hypalon nip roll coverings
AGL's pneumatic repeatable tension control system - avoiding film distortion and necking
In-line automatic sheet separation system with integrated PLC touch screen control panel
Variable Speed Control 0 to 20 fpm
Rubber covered in-feed and out-feed roller system
Pneumatically controlled pull roll station
Interested in this product? Contact us today to get a quote!