AGL 64 FG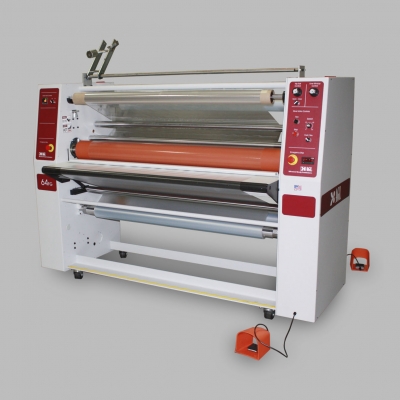 About the AGL 64 FG
The AGL 64 FG (Fleet Graphics) Finishing Laminator is a newly configured laminator for high production fleet graphic production facilities. This laminator was specifically configured around the 3M 8518 and IJ180/680 material combinations. Some of the innovative features include AGL's legendary heated nip roll design, roll to roll laminating, in-line rotary edge trimming, on demand roll width slitting capabilities and high throughput speeds.
Features
Two Cantilevered unwind supply shafts (optional air shafts available)
Release liner windup station
Finished product rewind station
Expandable core chucks - for thin walled cores
High release silicone rollers - for easy cleaning
AGL's repeatable tension control system - helps avoid film distortion and necking
AGL's "Easy Web" feed table
Variable Speed Control 0 to 30 FPM
Linear footage counter/digital speed readout
Interested in this product? Contact us today to get a quote!