AGL 72 HSTB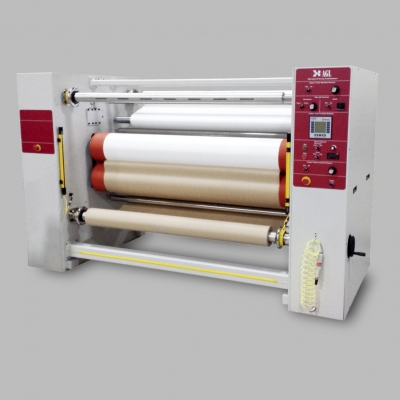 About the AGL 72 HSTB
The AGL 72 HSTB machine is configured for higher speed premask film and pressure sensitive over-laminating. Typical uses are for higher volume fleet graphics and roll to roll laminating applications. Some of the innovative features include AGL's legendary heated nip roll design and roll to roll laminating. A closed loop automatic tension control system minimizes operator interface requirements.
Features
Removable unwind stations with safety chucks designed for heavier roll weights
Finished product rewind station with taper tension
High release silicone rollers - for easy cleaning
AGL's repeatable tension control system - avoiding film distortion and necking
Safety features include 36 inch light curtains prior to the nip, as well as emergency stop switches at all four corners of the machine
Variable Speed Control 0 to 100 fpm
Linear footage counter/digital speed readout
Lower front unwind station equipped with an accessible manual sidelay adjustment for easy web alignment
Interested in this product? Contact us today to get a quote!