AGL 80 HST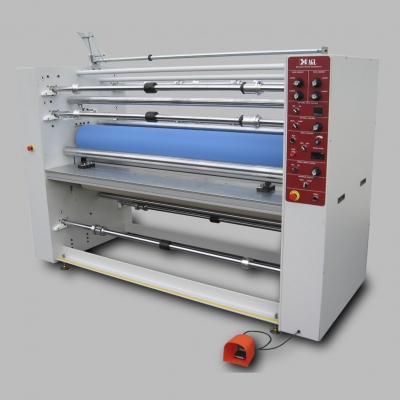 About the AGL 80 HST
The AGL 80" HST Vinyl Applicator is a heavy duty, multi-lane decorative vinyl laminating machine designed for the wide format signage industry. All supply stations feature cantilevered loading and unloading for ease of loading materials.
This machine features 10" diameter nip roll assemblies with internal electronic heat to the top roll, manually adjusted pneumatic tension control, forward/reverse/jog functions, linear footage counter and adjustable infeed guide assemblies.
Features
Two Cantilevered unwind supply shafts (optional air shafts available)
Release liner windup station
Finished product rewind station
Expandable core chucks - for thin walled cores
High release silicone rollers - for easy cleaning
AGL's repeatable tension control system - helps avoid film distortion and necking
AGL's "Easy Web" feed table
Variable Speed Control 0 to 30 fpm
Linear footage counter/digital speed readout
Interested in this product? Contact us today to get a quote!