Ultimate Substrate Cutter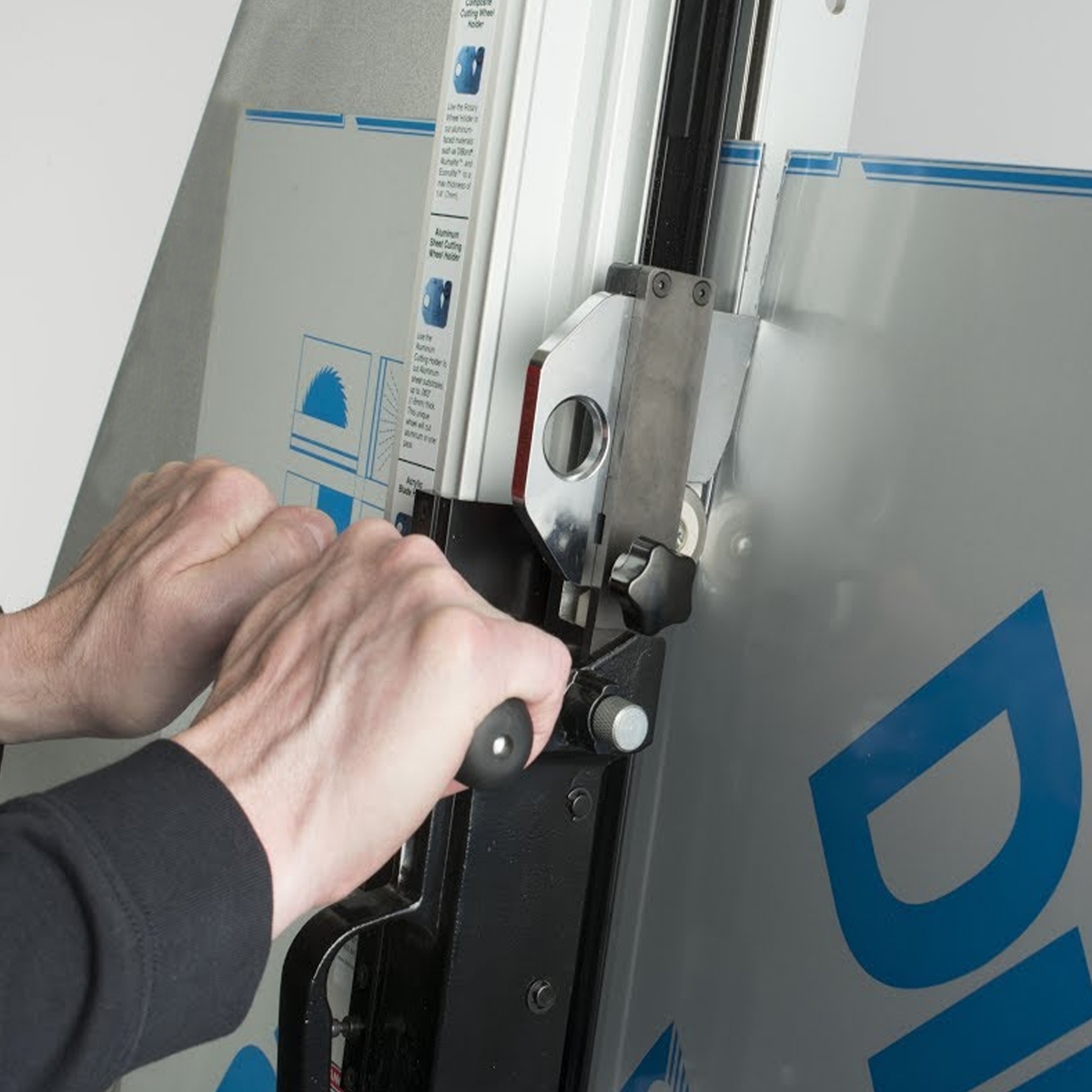 About the Ultimate Substrate Cutter
Imagine, clean, straight and accurate cutting of the following materials...
Sintra, Glass, 4mm Dibond® 1.4" / 7mm Alumalite, .063" aluminum, 1/2" / 13mm Foamboard, Gatorboard & corrugated plastics all in one pass!
Five second blade change... Switch to any substrate cutting head with the included blade holder system.
With it's ability to provide quick and accurate cutting of a wide variety of substrates and a five second blade change, this cutter is a must have for any shop. The cutting process provides virtually no debris making it a perfect fit for your finishing department.
Interested in this product? Contact us today to get a quote!