Go back
AGL 48 Industrial Laminator
Advanced Greig Laminators, Inc Deforest, WI. – The AGL 48 Laminator is the latest innovative design for a new custom laminator for one of AGL's industrial customers. This laminator was specifically configured to accommodate a fusion between two materials in a roll to roll function. The materials are aligned utilizing an Accuweb wide array ultrasonic Electronic Web Guide Control System. Other unique features of this laminator include a low tension feedback system via a dancer controlled feedback to the product unwind developing web tensions in the range of .1 pound per linear inch of tension. This prevents the distortion of a very valuable and sensitive product into the laminating nip rollers.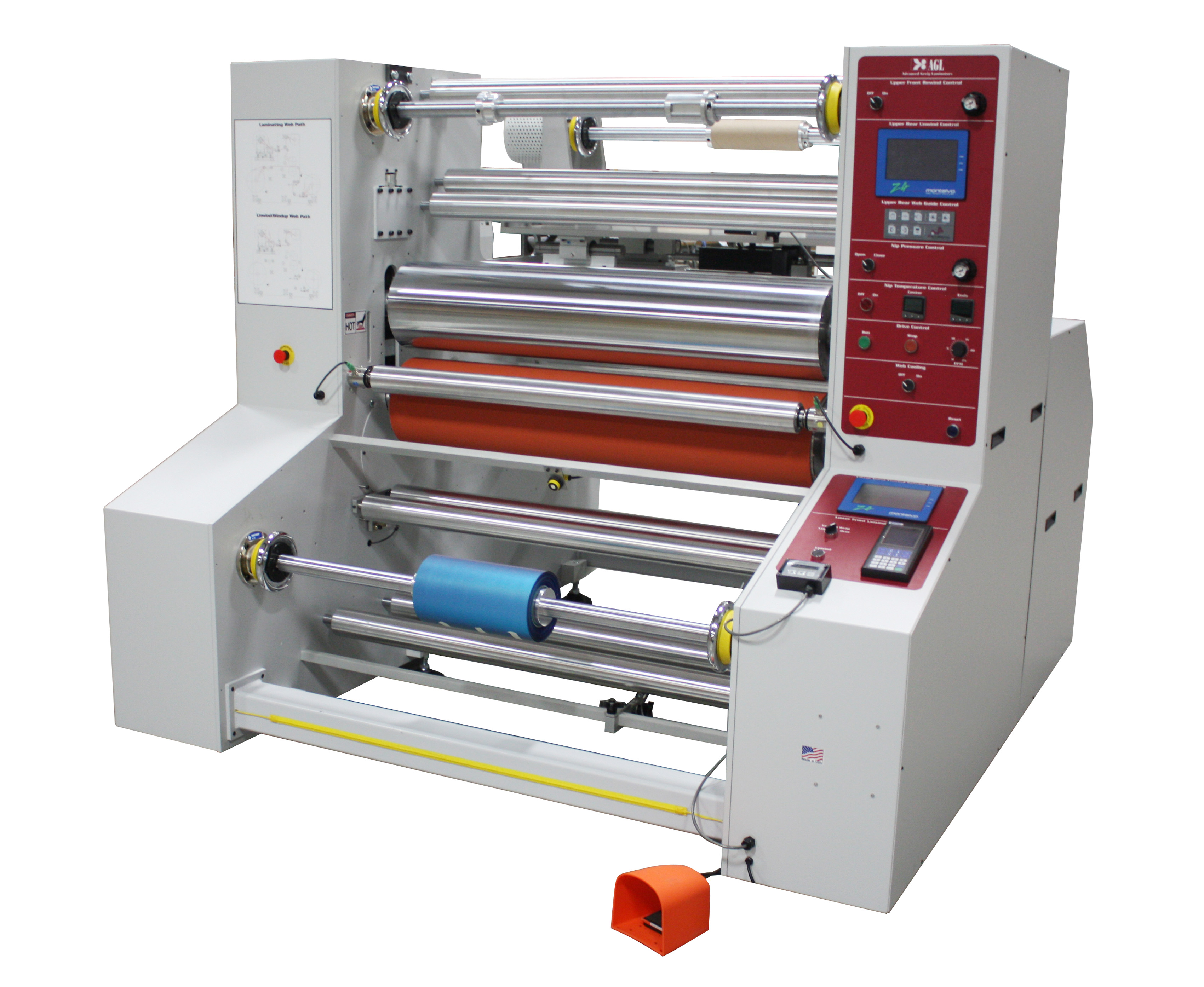 Standard features for the AGL 48 Laminator include:
Two unwind supply shafts with safety chucks (optional air shafts available)
Release liner windup station
Finished product rewind station
10 inch diameter internally heated chrome plated top nip roll
10 inch diameter hard durometer silicon rubber covered bottom nip roll
Transducer tension control system feedback for product wind-up
AGL's filtered forced air top and bottom cooling system
Variable Speed Control 2 to 30 fpm
Linear footage counter/digital speed readout
High performance laminators from a name you have trusted for over 65 years. Equipment design for the Wide Format Digital Imaging Market, or for Custom Industrial Applications, we have a solution for you. For more information contact AGL at 1-800-276-2664.