Go back
AGL 48 Dual Nip Station Industrial Laminator
Advanced Greig Laminators, Inc Deforest, WI. – The AGL 48 dual nip station laminator is the latest innovative design for a new custom laminator for one of AGL's industrial customers. This laminator was specifically configured to accommodate the introduction of up to 13 lanes of material between a foil and a top printed material. This combination of webs is then sealed with a thermally activated adhesive which is then sent to other converting processes. A visual inspection station is created by incorporating a web path going underneath a walkway platform allowing for visual inspection of the web prior to the second nip station of the laminator. In order to accommodate the multiple lanes of material being introduced to the web, AGL incorporated a differential airshaft to that particular station. This type of airshaft allows the customer to position each lane of material to its required position in the web. With throughput speeds up to 80 fpm (feet per minute), this laminator succeeds in a high throughput converting manufacturing environment.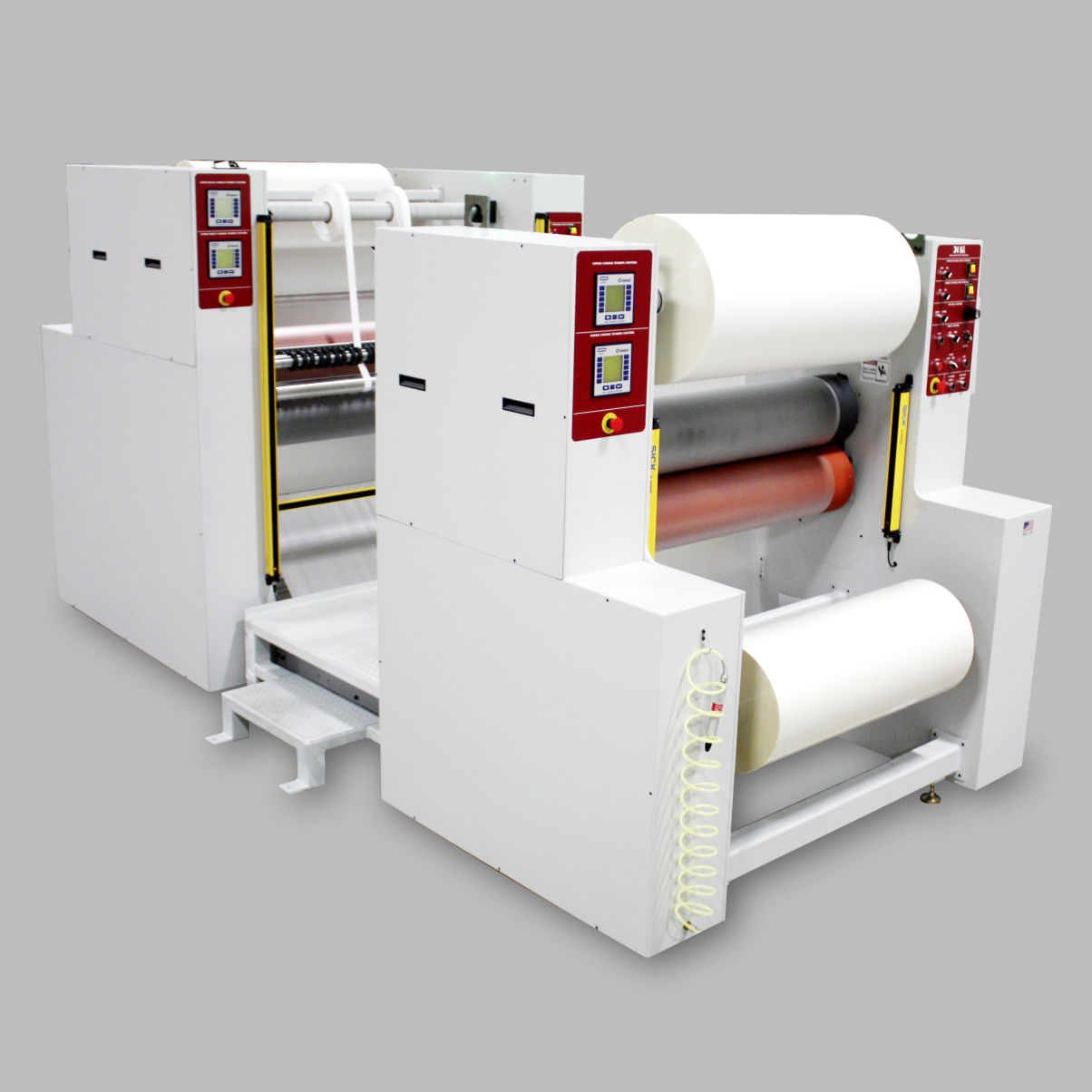 STANDARD FEATURES FOR THE AGL 48 DUAL NIP STATION LAMINATOR INCLUDE:
Three unwind supply shafts with safety chucks and lug style air shafts
One differential airshaft
40 inch diameter maximum finished product rewind station
Four 10 inch diameter internally heated silicon rubber/plasma coated nip rolls
Automatic transducer tension control system feedback for product wind-up
A dancer system provides feedback as a means of controlling speed for the second nip station
Variable Speed Control 3 to 80 fpm
Two light curtains protect against access into hazardous areas
High performance laminators from a name you have trusted for over 65 years. Equipment design for the Wide Format Digital Imaging Market, or for Custom Industrial Applications, we have a solution for you. For more information contact AGL at 1-800-276-2664.