Go back
AGL 24 Industrial Laminator with In-Feed Conveyor
The AGL 24 industrial laminator with an in-feed conveyor is a multiple shift laminator that combines the speed and capacity to deliver maximum productivity, reliability and return on investment. This machine was designed to manufacture friction pads in a semi clean room environment for the automotive and converting industries. It features an 8 inch diameter steel, rubber covered bottom nip roll assembly concentrically ground and finished yielding less print distortion and wrinkling. Both nip rolls are equipped with internal electric heat and controls for ambient to 320 degrees Fahrenheit.
Other standard features include:
2 Cantilevered unwind supply shaft stations
2 Cantilevered release liner windup stations
1 lug style air shaft for easy laminate roll change out
Auto grip core chucks
Upgrade kit to increase nip pressure to 4 inch diameter air cylinders
Digital speed read-out
Pneumatically controlled film tensioning system
Variable Speed Control 1 to 20 fpm
48 inch driven in-feed conveyor with adjustable LH and RH guides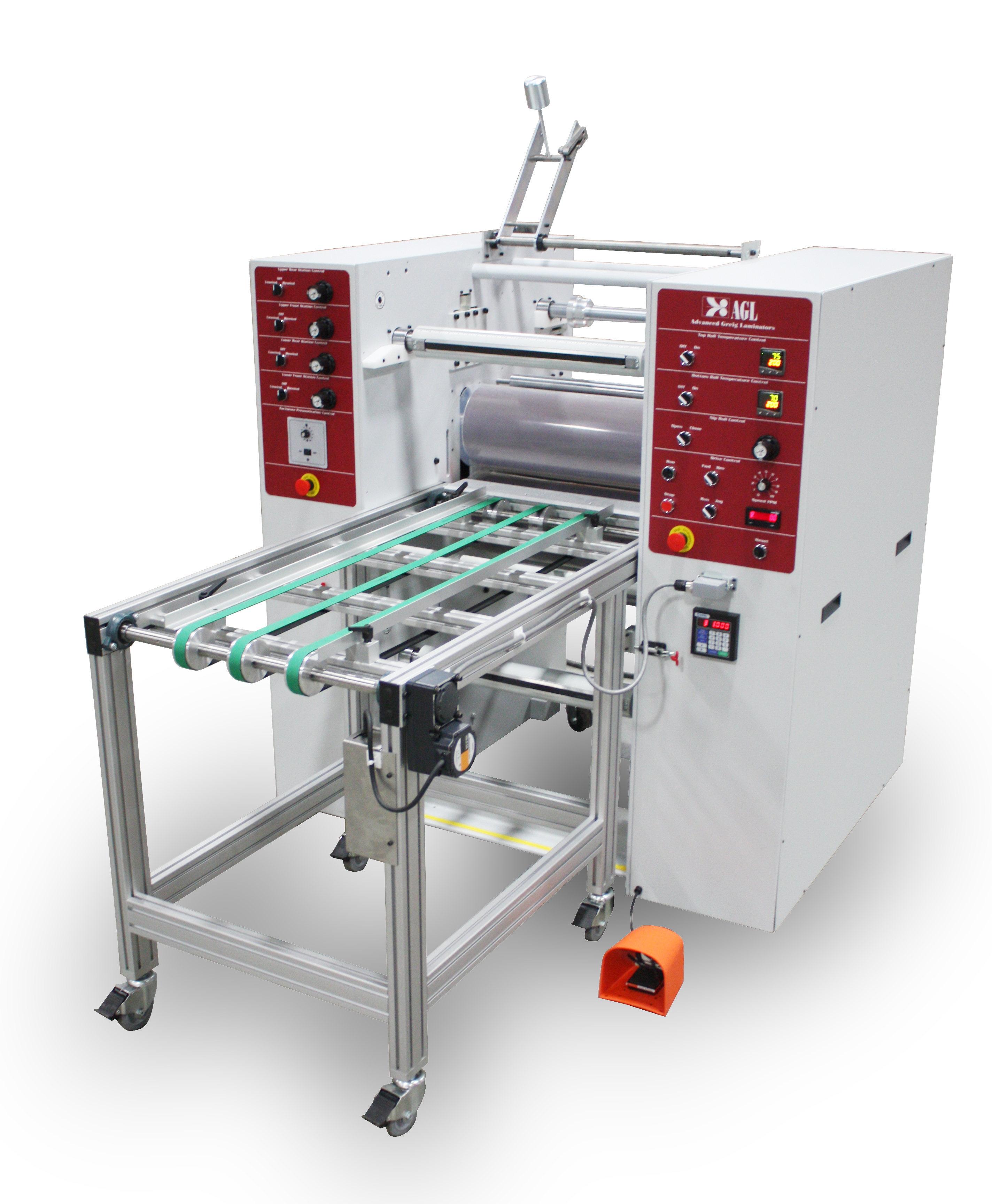 High performance laminators from a name you have trusted for over 65 years. Equipment design for the wide format Digital Imaging Market, or for Custom Industrial Applications, we have a solution for you. For more information contact AGL at 1-800-276-2664.